1. More Love Letters. I was reading Big Dreams Big City the other day and Meaghan wrote a wonderful post about this lovely organization, which simply believes that the world needs more love letters. People can write love letters and leave them in random places to be found or write a love letter to someone in need. You can also nominate someone who needs some lovins for a love letter bundle. How freakin' beautiful, right?! What I like about MLL compared to Snail Mail My Email is you can use your own words to uplift someone. It doesn't need to be decorated or fancied up. I can't wait to start writing!


2. Lighten Up Shoppe. I stopped by one of my fave little shops, Urban Bazaar, in the Inner Sunset over the weekend and picked up a handmade soy candle. I don't know if it's because it's handmade or has soy wax instead of paraffin, but this candle is AMAZING. Its scent lasts for days and has my room smelling like blackberry vanilla heaven. I thought maybe I would give it as Christmas present, but in reality I just can't resist a good candle. Also, the JAR. The owner makes all her candles in cute little mason jars, some of which are spray painted, with cute patterned tops. I love buying candles in containers that I know I'll use again.  Win win win.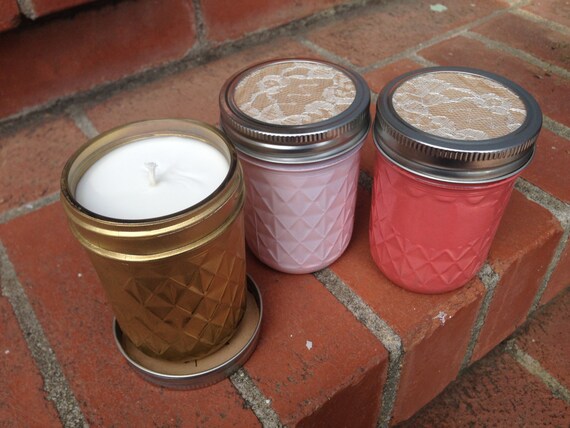 3. ABM Book Club. Umm, best news ever. If you haven't signed up for their newsletter yet, it's a must. I was so surprised and excited to get the first one in my email and discover that they're starting a book club in 2014 and the first book is The Interestings by Meg Wolitzer! I picked it up a while ago and have been wanting to read it, but just haven't gotten around to it. Now I have the perfect excuse and can't wait to learn more about how they're going to tackle a virtual book club. *breaks into song: theeeese are a few of my favorite thiiiings…*

4. Independent Bookstores of America. Book lover Morgan Weiss traveled 48 states to tell the stories of 49 independent bookstores through photos. Obviously you know I'm a bookstore freak, so I think this is pretty neat. What a cool way to document these lovely places. Check out the directory on her website to look at the photos and read more about the tour.
5. Why Rejection is Rad. I was feeling down last week after I didn't get a job I interviewed for and my mom sent me this article from The Daily Love to cheer me up. I was fully prepared to wallow the entire night, but something about this article made sense to me and turned my mood around pretty quickly. Mastin Kipp's (founder of TDL) bio is also pretty inspiring. Jack wins second place for sending me this article to make me smile. How can you NOT be happy after that?!!?
6. This playlist. Here are my tunes for December. It's officially me and Spotify's one-year anniversary and I couldn't be more in love.